Tooth Restoration Options in Kelowna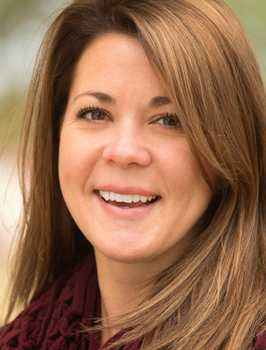 If you desire to fill in a gap in your smile or to replace some failing teeth, then we offer three types of tooth restorations in Kelowna:
Dentures and partial dentures.
Bridgework.
Implant supported teeth.
Dentures and Partial Dentures
These options are very cost-effective methods of restoring a beautiful, youthful smile, and they have been offered by dentists for a long time. You can enjoy a full set of teeth again when you choose dentures or partial dentures to replace any missing teeth in your smile!
Implant Supported Teeth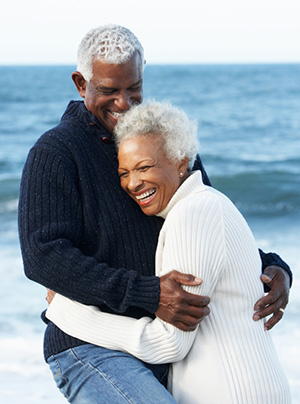 For a more permanent solution, implant supported teeth are the best option for filling gaps in your smile. We offer a range of tooth implant services ranging from single tooth replacement to full arch solutions like Teeth in a Day solutions. Dental implants are usually the most cost-effective solution over time because they can last the rest of your life!
Implant supported teeth come with a number of advantages. Your tooth implants are:
Impervious to cavities.
Independently secure, without relying on other teeth.
Good for the health of your jawbone and gums.
A great addition to your beautiful smile!
Easy to maintain.
Very durable.
While your smile may look much better with traditional dentures and bridgework, your chewing ability may be an issue, and you may find these options unstable and loose unless you choose implant-supported restorations. Dental implants can help keep your new teeth secure, so you can enjoy excellent chewing ability along with a beautiful smile!
---
"I've been going to Dr. Malfair since December 2019. I came there for the first time with a broken tooth (an old filling had came off) and terrible pain all over my mouth. I had so many cavities, I could hardly eat at that point. After numerous pre-requisite root canal treatments and fillings, I finally got my implanted tooth to replace the broken one, I got to say that I was astonished with the result!! This new tooth matches perfectly the others in my mouth and I couldn't be more satisfied with the results. I strongly recommend Dr. Steven Malfair and his super friendly and professional team. I think they deserve every one of those five stars I'm giving them!"
–Patrick Lepage
---
While some dentists send their patients off to specialists for the tooth implant process, we can do it all right here in our office. Our highly trained staff in Kelowna has been placing and restoring dental implants since 2006, and we are educated in associated techniques.
Implant Dentures
Implant dentures are full or partial dentures held in place by several dental implants. They will stimulate the jawbone and safeguard it from deterioration or collapse. Implant dentures will give you a smile that looks and feels 100% natural.
Our patients deserve the most secure and protective replacement solution. Implant dentures are the best way to ensure a healthy and reliable replacement smile. For patients who are interested in getting teeth in a day, we offer the All-on-4 treatment concept so that you can achieve a completely new smile in record-breaking time!
Modern Technology for Excellent Tooth Restoration
Our team utilizes a CT scanner just one floor below our Kelowna office. The CT scanner provides us with detailed 3D images that will help us create flawless dental implants and provide you with a successful tooth implant experience.
Find Your New Smile in Kelowna at Love Your Smile Dental Clinic!
We will design options that will work for you and will help you attain your dental desires. Call our dentist in Kelowna to start your tooth replacement journey with us today.
Related Pages