Perfect Smile in Kelowna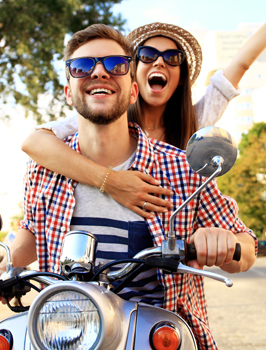 Here at Choose Your Smile, we excel at building healthy and perfect smiles to all who visit our cosmetic dentistry in Kelowna, serving the West Kelowna area.
Do you have smile imperfections? Avoid smiling because of the way your teeth look? Wish you could wave a wand to have the perfect smile? In addition to, the boost of confidence?
Are your teeth chipped and worn? Worry they are going to wear away to nothing?
Do you ever experience jaw sensitivity while chewing? Have you limited your diet to increase jawbone comfort?
If you answered yes to any of these questions, it's time to seek an experienced cosmetic dentist! Our cosmetic dentist in Kelowna incorporates the most advanced cosmetic dentistry methods. Furthermore, serving his patients quickly and comfortably. Here at Choose Your Smile, we can help you solve any of these issues and get you smiling and happy again!
"Going to the dentist isn't up there on the fun list. It is, however, on the list of life's necessities. My search for a good dentist had me locate a highly skilled and amazingly talented dentist in Dr. Stephen Malfair. It doesn't hurt that he also has a great personality to deal with clients. Not only did I find a great dentist but also a highly professional staff all completely dedicated to fostering a calm and caring atmosphere. They also all have a great sense of humor. I have no hesitation in recommending Dr. Malfair and his awesome staff to anybody looking for a new dentist. Thanks to this very talented and skilled group for my great new smile! Say Cheese!!!"
–Larry Burnett
Your First Step to a Perfect Smile
The first step to achieve the perfect smile is a cosmetic dentistry examination in our Kelowna office. We will administer a comprehensive exam because we need to understand your unique smile. Our cosmetic dentist will work with you to determine which treatment options will best suit your needs, as well as your perfect smile goals.
We use various cosmetic dentistry treatment modalities that include Invisalign, braces, veneers, crowns, bridges, implants, whitening, and gum sculpting to help rejuvenate your smile in a multi-disciplinary way.
We also now provide facial aesthetics to enhance your perfect smile. This procedure will give you a thin, fresh, and youthful appearance. While our facial aesthetics procedure smooths and slims the face, it will also reduce migraines, facial pain, TMJ symptoms, and more!
Related Pages