Your Best Smile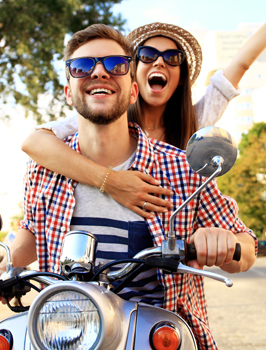 Here at Choose Your Smile, we excel at building healthy and attractive smiles for everyone who visits our Kelowna dental clinic for cosmetic services.
Do you have smile imperfections? Do you avoid smiling because of the way your teeth look? Wish you could wave a wand to have a great smile? Do you seek the boost of confidence an attractive smile offers?
Are your teeth chipped and worn? Are you worried they are going to wear away to nothing?
Do you ever experience jaw or tooth sensitivity while chewing? Have you limited your diet to increase your comfort?
If you answered yes to any of these questions, it's time to seek an experienced general dentist that offers advanced treatment options! Here at Choose Your Smile, we can help you solve any of these issues and get you smiling and happy again!
Your First Step to a Great Smile
The first step to achieve your fantastic smile is a comprehensive dental examination in our Kelowna office. This exam will be very thorough because we need to understand your unique smile to formulate treatment options. Our dentist will work with you to determine which treatment options will best suit your needs and goals.
We use various dental treatment modalities that include Invisalign, braces, veneers, crowns, bridges, implants, whitening, and gum sculpting to help rejuvenate your smile in a multi-disciplinary way.
We also now provide facial aesthetics to enhance your perfect smile. This procedure will give you a thin, fresh, and youthful appearance. While our facial aesthetics procedure smooths and slims the face, it will also reduce migraines, facial pain, TMJ symptoms, and more!
Give us a call today
so we can get started on your journey to a beautiful smile! Schedule a consultation with Dr Malfair at a time that works for you
Related Pages