Preventative Dentistry in Kelowna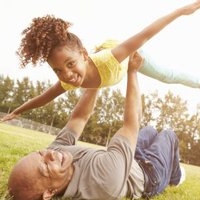 We believe the old adage that an ounce of prevention is worth a pound of cure. We also believe that, with us all doing our parts, you should be able to keep your teeth for your lifetime.
The basis of our great preventative general dentistry is regular deep cleanings by one of our fabulous dental hygienists followed by preventative care by Dr. Malfair. When you visit us for regular teeth cleanings and oral health exams, you protect yourself against things like painful tooth decay and gum disease. By visiting a preventative dentist, we can catch and fix problems while they are small, less difficult, and less costly!
General dentistry is the heart of our dental practice and plays a key role in keeping your smile healthy! And keeping YOU healthy now that dental diseases have been linked to heart disease and strokes.
We look forward to taking care of you AND your family. Kids love it here, and we keep the visits fun and educational. For more on children's dentistry in Kelowna, visit our pediatric dentistry page here:
Pediatric Dentistry in Kelowna
Dental Cleanings
What Is A Dental Cleaning?
A dental cleaning, also known as a prophylaxis, is a routine procedure performed by your dentist to remove plaque and tartar from your teeth. This process includes the removal of old sealants, check for cavities or cracks in the tooth enamel, and polishing your teeth in order to prevent future problems.
Why Is It Important To Have Routine Teeth Cleanings?
Regular dental cleanings will help your dentist detect any signs of periodontal disease, which can lead to tooth loss if left untreated. They can also help prevent gum disease and other oral health issues.
How Often Should You Have Routine Teeth Cleanings?
The American Dental Association recommends that you have at least one dental cleaning every six months. It's important that you go in for regular checkups so that your dentist can monitor any changes in your oral health.
How do we get started?
We get started when you contact us! We will get you in for a comprehensive dental consultation, which is a very thorough assessment, so we get to know you and get to know your dental situation.
We use the data we collect to figure out what risks your teeth face over time and how best to tailor our recommendations to your particular dental situation. From that, we can formulate options for any care that is needed and have a solid basis to predict your future needs.
Enjoy a Well-Protected Smile with Preventative Dentistry in Kelowna!
Here at Love Your Smile, Dr. Stephen Malfair and his team will take great care of you and your family with our top-rated preventative dentistry services! Call us today, and let's get started!
Related Pages