Casino Online | Best online casino canada | Australian online casino | UK online casino | Casino Online España
Fix Teeth with Restorative Dentistry in Kelowna
We can help you see your smile in a new way with our restorative dentistry in Kelowna. Dr. Malfair's experience and advanced training with the Kois Center as a Kois mentor allows him to provide patients with strong, durable, and lifelike dental restorations that rejuvenate their smiles.
When you look in the mirror, do you notice any of these problems affecting your smile?
Discolored or decayed teeth.
Poor tooth size or shape.
Weak or worn down teeth.
Crowded teeth.
Gaps between teeth.
Chips or cracks in teeth.
If the issue is small, Dr. Malfair and his team may be able to fix your issue with white composite dental fillings or dental bonding. These solutions can be very cost-effective but are more limited in the cases they can be effectively used in versus treatments such as dental crowns and dental veneers.
---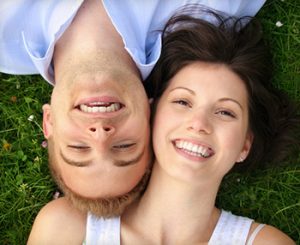 Dental crowns are also known as "teeth caps" because they tightly cap the visible portion of the tooth. A dental crown can improve a problem tooth that is too big for a filling or too damaged for a veneer.
Kelowna dentist, Dr. Malfair, creates beautiful porcelain tooth crowns made from the most appealing and durable high-quality materials. Your teeth caps are fashioned to comfortably fit your natural teeth and will not be noticeable as looking any different from the rest of your teeth.
During your first tooth crown visit, Dr. Malfair will prepare the tooth by removing a small portion of the tooth's enamel. This preparation stage will create sufficient room for the tooth crown to fit over your tooth without appearing bulky or fake. He will take impressions of your teeth and send them to a partner dental lab, so they can create your custom porcelain crowns. You will then be fitted with a temporary tooth cap while your permanent dental crown is being made.
At your second visit, Dr. Malfair will remove your temporary tooth cap and check the fit of your permanent dental crown. If you are happy with the appearance of your new dental crowns, he will permanently bond them to the teeth.
---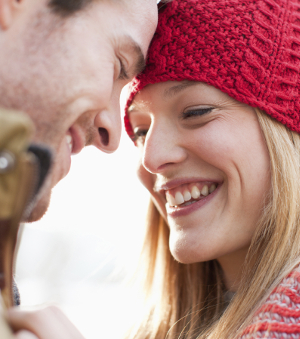 Our traditional teeth veneers are made of the finest porcelain and composite resin, and they uphold our quality promise. Countless patients who wanted flawless smiles have found success with our porcelain veneers in Kelowna.
If you are longing for a great smile, you should consider the shape, color, and alignment of your teeth. Our natural-looking porcelain veneers for teeth can make all kinds of corrections to a dysfunctional or unsightly tooth!
When Dr. Malfair bonds your custom-made porcelain veneers to your natural teeth, the veneers will provide a smooth surface and a stunning aesthetic. Our dental veneers are made to be tough, so they can last for many years after placement.
Together, you will create a plan involving our beautiful dental veneers that will really allow you to Love Your Smile.
The porcelain veneers process requires 2-3 appointments. Dr. Malfair will prepare your teeth to accommodate the teeth veneers by removing a small portion of your tooth enamel. He will take impressions of your teeth and send them to a partner lab where your dental veneers will be custom made.
When you return for your permanent porcelain veneers, Dr. Malfair will check the fit and ensure that you are 100% satisfied with your custom-made teeth veneers. He will then permanently bond the dental veneers to your teeth, giving you a strong, beautiful, and confident smile.
Schedule your Smile Design consultation with our dentist in Kelowna by calling Love Your Smile today! Dr. Malfair and his team will help you decide if dental veneers are the proper solution for your smile.
---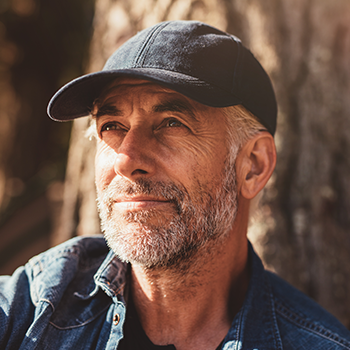 Root canal therapy is a tooth-saving procedure with a remarkably high success rate. Even if the important inner structures of a tooth become damaged, you can save your natural tooth with a root canal in Kelowna.
Your teeth contain narrow passageways that contain a substance called pulp. The pulp contains blood vessels, nerves, and soft tissues. When there is a crack, chip, or deep decay in the tooth, bacteria can leak through to damage and kill the pulp.
There are several symptoms that might indicate you are in need of a root canal:
Dental abscess or tooth infection.
Discolored tooth.
Swelling around the affected area.
Tooth pain or toothache around the area.
Lingering sensitivity to hot or cold temperatures on a tooth.
If you suspect you are suffering from a tooth infection, come see Dr. Malfair in Kelowna for a thorough examination. He may also discover an infection during your twice-yearly general health checkups.
When Dr. Malfair recommends a root canal, he is committed to saving your natural smile with a comfortable and effective procedure. With modern dental technology, root canals are more comfortable and efficient than ever. Many patients actually compare the root canal procedure to that of ordinary dental fillings, because the discomfort level is about the same for either procedure.
Click here to learn more about root canals.
---
Love Your Smile Again After Restorative Dentistry in Kelowna!
We would be happy to give you a new smile with one of these restorative procedures. If you are ready for a new smile that you will love, call our office today!