Tooth Crowns & Dental Bridges in Kelowna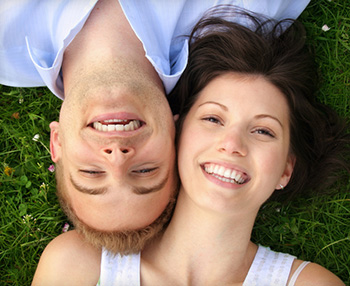 You can restore both the beauty and function of your smile with our durable and well fitting dental crowns and dental bridges in Kelowna. These restorative dentistry techniques can rebuild and transform weak, damaged, or unsightly teeth. If you or someone you know has missing or damaged teeth, contact our dental practice in Kelowna today and see if dental crowns or a dental bridge is the right solution.
Dental Crowns in Kelowna
Dental crowns are also known as 'teeth caps' or 'tooth caps' because they tightly cap the visible portion of the tooth. A dental crown can improve a problem tooth that is:
Discolored
Weak
Worn down
Chipped or cracked
Misshapen
Decayed
Dental Crowns Procedure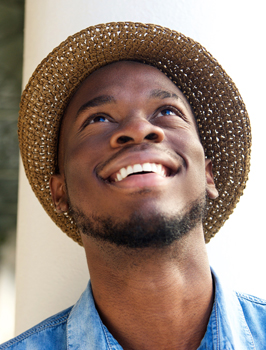 Kelowna dentist, Dr. Malfair, creates beautiful porcelain crowns made from the most appealing and durable high-quality materials. Your teeth caps are custom fashioned to comfortably fit your natural teeth.
First visit | During your first tooth crown visit, Dr. Malfair will take impressions of your teeth and send them to a partner dental lab so that they can create your custom porcelain crowns. He will prepare the tooth for the crown by removing a small portion of the enamel. This preparation stage will create sufficient room for the tooth crown to fit over your tooth without appearing bulky or fake. You will be fitted with a temporary tooth cap while you await the arrival of your new permanent tooth crown.
Second visit | At your second visit, Dr. Malfair will remove your temporary tooth cap and check the fit of your permanent dental crown. If you are happy with the appearance of your new dental crowns, he will permanently bond them to the teeth.
---
Dental Bridges in Kelowna
If you are missing one or more teeth, we can use an aesthetically pleasing dental bridge to "bridge" the gap left in your smile. Your dental bridge will dramatically improve your speaking and chewing ability, as well as restore your self-confidence. Our Kelowna dental patients may choose from either a fixed dental bridge or a dental implant-supported bridge.
A traditional fixed dental bridge is held in place by two porcelain crowns placed on the natural teeth on either side of the gap. A fixed dental implant bridge is anchored by a few strategically placed dental implants. With only 2-3 visits to our Kelowna dentist's office, you can restore your full and complete smile with an appealing dental bridge.
Contact Us
Our dentist in Kelowna, can help you discover if a tooth crown or dental bridge will benefit your health and appearance. Call us today to schedule a consultation with our knowledgeable doctor. We are thrilled to welcome you to the Love Your Smile dental family!
Related Pages