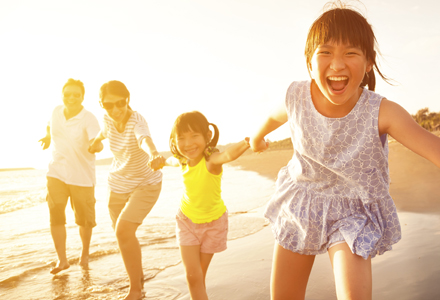 Why fix your child's teeth and why get them cleaned?
There are many reasons to get your child's teeth cared for even though those teeth will fall out anyway eventually. Here are some:
-It is important that your child makes a relationship with a dentist and team BEFORE major work needs to be done.
-We can help make suggestions regarding diet and cleaning techniques and catch problems when they are small.
-Children's teeth get cavities and can abscess and hurt. A lot.
-If cavities on baby teeth go unfixed, then the teeth may crowd into that space. This makes adult crowding worse later and can make the orthodontic bill higher and treatment more difficult.
-We can see when early orthodontics can help improve the later result and reduce the chance of needed teeth removed for space or jaw surgery.
When should we start?
We should first see your child just after 1 year old. This is a 'complimentary happy visit' and will be a fun ride on the chair. Basically, we will be introducing ourselves to your child and getting them comfortable. Dr. Malfair will also assess the development of your child's teeth, how the teeth fit together, look for decay and answer any questions you may have! A recare appointment will be set up from that visit.
Moving forward, we also offer orthodontics here in the office with great results! This keeps your trips coordinated and your costs down. In more complicated cases, Dr. Malfair will work with his specialist colleagues to determine the right treatment to accommodate your child's specific circumstances.
Your child will love it here! We keep visits fun, entertaining and educational.
Related Pages