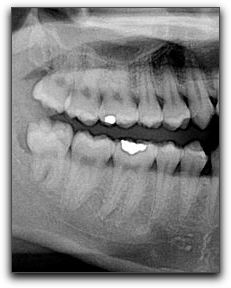 Wisdom teeth are the last of the molars (grinding teeth) to erupt from the gum. They usually appear in the late teens and early twenties. At Love Your Smile in Kelowna, wisdom teeth removal is common.
Wisdom teeth, unfortunately, become a problem for most of us. Not removing them can lead to painful complications, such as a poor bite and, in more extreme cases, tumors and infections. If your wisdom teeth are troubling you, it's best to remove them.
Common Issues
Wisdom teeth might grow in at an inward or outward angle, or be positioned too horizontally. They often become impacted, which means they have grown into the gums or jawbone. Any of these complications can be painful, and result in the need for an extraction.
Any kind of extraction can be a scary idea, but understanding the how and why of what's going on usually goes a long way toward alleviating stress. Once you have had your wisdom teeth extracted, there is usually a recovery time. The length of the recovery depends on the severity of the problem. We provide each of our patients with instructions on how best to recover.
At Love Your Smile in Kelowna, we provide wisdom teeth extractions. For difficult cases, or for patients with dental anxiety, we offer sedation dentistry to get you through it. We also provide general and cosmetic dentistry.
Contact Love Your Smile – Dr. Stephen Malfair:
Location (Tap to open in Google Maps):