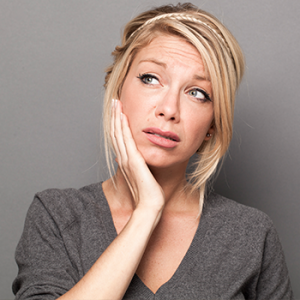 If you are missing a tooth, you're not alone. Over 178 million Americans are missing at least one tooth, and they may be dealing with hidden consequences. Even one missing tooth can affect the way you speak or eat, and can lead to bone loss around the area. Schedule your appointment with our dentist in Kelowna today! Also serving West Kelowna.
A single missing tooth can affect the appearance of your smile and your face, negatively impacting your self-esteem and confidence. Tooth loss can also lead to sagging skin around the mouth, creating a prematurely aged appearance. Worse still, you're missing a tooth, you may also be more at risk for certain health issues.
Discover a Brand New Smile With Dental Implants or Bridges
At our practice, we can replace missing teeth with beautiful restorations that will provide extra support and health benefits. Single tooth replacement options include a tooth-supported dental bridge or a single dental implant.
Dental Bridge: Dr. Malfair will anchor your dental bridge to your adjacent teeth using dental crowns. Your bridge can be removable or fixed, depending on your ideal smile.
Dental Implant: You may be surprised by how much our state-of-the-art dental implants look and feel like natural teeth. The dental implant will be placed beneath the gum line, where it will stimulate and preserve the jaw bone. Dr. Malfair will restore the implant with an appealing dental crown that blends with the rest of your smile.
Dr. Malfair and his team would love to help you achieve a full and healthy smile with innovative tooth replacement methods.
Come see your dentist in Kelowna to discuss which tooth replacement is right for you. Call Choose Your Smile today for excellent customer service and gentle care. Also serving West Kelowna.